A Word from the Executive Director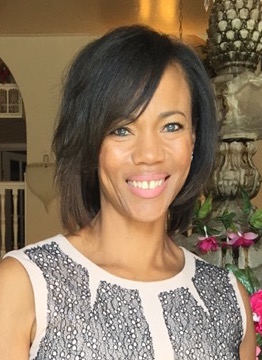 Warm greetings during this holiday season.
While the election results bode dramatic changes in our political and social landscape, the Alexander Community Law Center's commitment to educating law students and serving the community remain as true as ever. By ensuring that the most vulnerable consumers continue to be protected from unscrupulous business practices, that workers are paid for their work and treated with respect and dignity, and that immigrants are offered accurate legal advice and high-quality legal representation, we also ensure that our law students become effective attorneys who are grounded in the Jesuit tradition of lifelong service and social justice.
Perhaps our work becomes even more important in the immigration area, where we anticipate mounting challenges in the cases we litigate and in our ability to meet the increased demand for our services. We are grateful for your continued financial support. Already, we're gratified by the outpouring of moral support, from your kind emails to your generous offers to volunteer at the Law Center. Hear below from a few of our dedicated volunteers and students about the impact of our work. It is to you, our supporters, volunteers and students that we dedicate this end-of-year message of gratitude with an eagerness to tackle the challenges ahead — together we can ensure that this important work continues.
As we prepare to end this year, we at the Katharine & George Alexander Community Law Center wish you a peaceful holiday season in the company of family and friends.
Sincerely,
Deborah Moss West
Executive Director
---
Nancy DeSantis-Vannice Gives From the Heart as a Law Center Volunteer
Law can be a healing profession. At its best, law is about humility and service. It's about using critical thinking, compassion, and empathy to build community," says Nancy DeSantis-Vannice, a retired biotech-patent attorney who decided to volunteer at the Law Center after attending a human trafficking presentation by Immigration Supervising Attorney Lynette Parker earlier this year.
During the 2016 summer and fall semesters, Ms. DeSantis-Vannice did research, writing and analysis on asylum cases under the guidance of Professor Parker and in collaboration with Gam Galindo '14, a former Law Center student and also a current volunteer. She drew on her experience as a law student representing children (and other parties) in child abuse and neglect proceedings through the Michigan Law School Child Advocacy Clinic, as well as her multidisciplinary course work in the same area.
"I am grateful for the opportunity to have worked on cases that have the potential to make a significant difference in other people's lives." And we are grateful to you, Ms. DeSantis-Vannice, for your dedication to the important work of the Alexander Community Law Center.
---
Immigration Attorney and Former Law Center Student Gamaliel Galindo '14 Gives Back as a Volunteer
As a law student in 2012, Gamaliel Galindo '14 worked on human trafficking, domestic violence, and adjustment of status cases in the immigration area of the Alexander Community Law Center. Upon graduation, he established his own immigration firm, Gam Galindo Law, to continue to offer affordable immigration services. Mr. Galindo also volunteers in the Law Center's immigration clinics as a supervising attorney.
"Volunteering at the Law Center keeps me connected not only to the community I serve, but also to the people of SCU Law and those who continue to mentor me at the Center. In addition, having been a student here myself, I understand the thought process of the students I supervise, which in turn reinforces my knowledge of the law," says Mr. Galindo. "It's easy to give back to them because the Law Center gave me the tools and courage to become a social justice attorney," he concludes. Thanks for your continued service and support, Mr. Galindo.
Given the current immigration climate, there may be a need of additional resources. If you are an experienced immigration attorney open to collaborating with the Alexander Community Law Center, please contact Dianne Blakely at dblakely@scu.edu.
---
For These Law Center Students, It's All About Keeping It Real
Consumer Law
For Porsha Guasch, a third-year student in the consumer area, work at the Alexander Community Law Center is personal. "When I was a young girl, I pictured myself as an attorney fighting for someone or for something. In my head, I saw myself preparing for my case and arguing before a judge. At the Law Center, after making deep connections with my clients, appearing in court twice and writing legal motions, everything became very real for me."
Ms. Guasch worked on six cases during the 2016 summer and fall semesters. "The time crunch is realistic and everything you do can potentially change someone's life, so the stakes are definitely higher. You'll have your own cases, you'll see some of them through, and though you have guidance, at the end of the day, they are your cases. As a student, you really need to think about taking a class at the Law Center."
---
Immigration Law
Jeffrey Wang will graduate in May 2017, but already he has had a good dose of practical legal experience at the Alexander Community Law Center, where this year he took two immigration courses in interviewing and advising, and one in litigation skills. "It has been a humbling experience and a great opportunity to learn. I've been able to turn substantive law into practice, and my one-on-one interaction with clients has allowed me to build rapport with them and develop my interviewing skills. The best part about this experience is that all my skills are transferrable to my professional career."
---
Workers' Rights Law
Ask Kaelan Nielsen about the most rewarding part of his classes at the Alexander Community Law Center and he'll say that it is the "feeling that you're helping someone whose rights are being neglected by society, particularly when it comes to his or her employment. Some employers think that they can take advantage of their employees for any number of reasons, but that's not right legally or ethically," says Mr. Nielsen, a Workers' Rights student who will graduate in May, 2017. He took the Clinical Skills I and II courses over the 2016 spring and fall semesters at the Alexander Community Law Center, during which he worked on several cases. In one of them, he was able to recover $8,000 in unpaid wages for his client.
"I can't emphasize enough how important it is to take a class at the Law Center, where you'll get real-life exposure to working with clients, and a chance to network with attorneys who share their professional insights."
---
Thank you for a productive year of educating students and serving community.
Katharine & George Alexander Community Law Center
1030 The Alameda
San Jose, CA 95126
Phone: (408) 288-7030 | Fax: (408) 288-3581