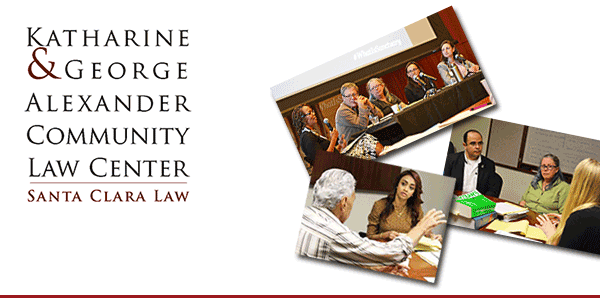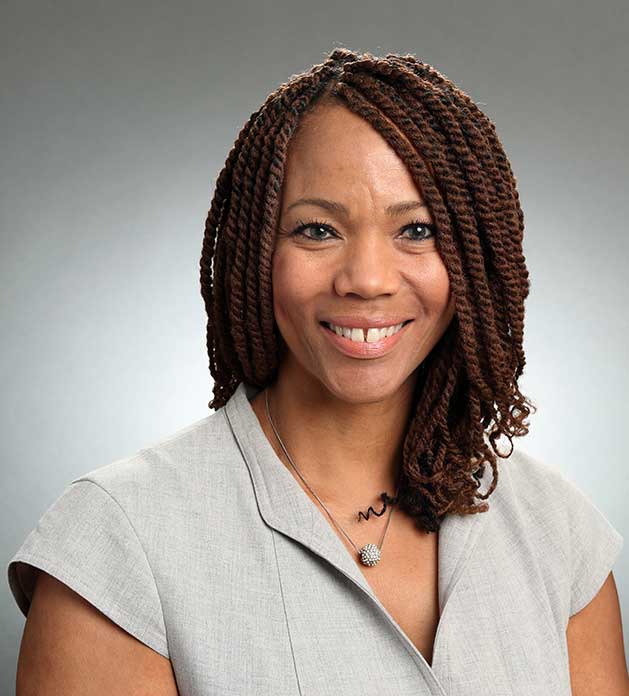 A WORD FROM THE EXECUTIVE DIRECTOR
We are grateful for the outpouring of support from alumni, volunteers, and others seeking ways to help during this time of uncertainty in our communities. Thanks to you, the Law Center had a strong 2019-2020 academic year.
Despite the challenging climate, the Law Center presses forward, remaining true to its original mission to advocate for the low-income community and to train law students. Our work focuses on consumer law, immigration law, employment law, and anti-human trafficking. This year law students, under the supervision of our attorneys, served over 1,300 clients and invested more than 6,140 hours to deliver just under $1M in free legal services; bringing peace of mind and increased economic security for our clients.
Each semester, the Law Center offers five (5) experiential learning courses for law students – Litigation Skills and Advice Clinics in each practice area. Our courses are in demand averaging 65 clinical students a year; dozens more volunteer through our community education workshops and other clinics. In doing so, law students gain valuable legal skills while cementing their commitment to social justice advocacy that extends well beyond the Law Center doors.
We cannot offer a year-in-review without addressing how the Law Center is navigating two pandemics as we close out this academic year – COVID-19 and systemic racism. Please see our April Enewsletter, which describes how the Law Center pivoted and continues to evolve to meet the needs of students and clients during COVID-19. Also, read below about two of the consumer law success stories during this period. Last week, the Law Center launched the Advancing Racial Justice Initiative, detailed below. It is not enough for us to stand in solidarity; we must examine ourselves, change where needed, and actively participate in anti-racism efforts. Black lives and our own humanity depend on it.
Lastly, our law students are at the center of our work – we do what we do because of them. Meet our Cindy Avitia Immigration Justice Summer Fellow and hear from 2020 graduates about the special place the Law Center holds in their legal education.
Your support inspires us to do the work we are so passionate about with even greater urgency and effectiveness. As we prepare for the fall semester, please consider making a gift and a profound difference…we cannot keep our program strong without you. Be safe, be well, and be blessed.
With gratitude,
Deborah Moss West JD '94
Executive Director

Let's stay connected – like us on Facebook.
---
LAW STUDENTS ADVOCATE FOR CONSUMERS REMOTELY DURING COVID-19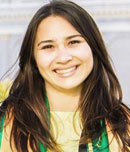 Soon after the shelter-in-place was announced, the Law Center shifted to remote teaching and legal services, utilizing Zoom, a VPN, telephones, volunteer attorneys, and new protocols to ensure confidentiality. All six-consumer law students in the Litigation Skills class continued to manage an active caseload. Two students quickly adapted to remote work and achieved substantial successes early on. Sarah Jabin '21 finalized a settlement enabling her client to cancel a 20-year solar panel contract enabling her client to receive a refund of all amounts paid. The solar panel contract, which had been negotiated in Spanish, was presented to the client in English. Furthermore the contract had been induced with false promises regarding the cost savings Sarah's client could hope to achieve.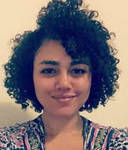 Monique Moore '21 entered into an agreement in principal to resolve a 'sewer service' case. "Sewer service" refers to the intentional failure of a debt collector to provide service of process on a named party in a lawsuit. Monique's client had recently learned that a judgment was entered against him in 2012. A process server had falsely filed papers with the court indicating he had served Monique's client, who did not learn of the suit until his wages were garnished in 2019. Monique assembled compelling proof that her client was never served. Due to Monique's efforts, the debt collector agreed to refund all garnished wages, set aside the judgment, and dismiss the case with prejudice, saving Monique's client over $25,000.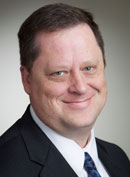 All of the consumer law students stepped up and provided excellent service to their clients despite the pandemic. The two spring cases mentioned are illustrative of how low-income individuals are victimized as consumers and debtors by unfair business practices and fraud. Unfortunately our clients continue to be served with collection suits and threatened with repossession actions, despite the shelter-in-place orders. We anticipate as Courts begin to reopen that we will see a surge in unlawful debt collection activity; we are here to assist. "I am pleased to let our supporters know I have an excellent and dedicated group of students working with me this summer" reported Scott Maurer. "I expect their work will lead to more success stories in the near future."
---
ADVANCING RACIAL JUSTICE
Black Lives Matter – We at the Law Center grieve the deaths of George Floyd, Breonna Taylor, Ahmaud Arbery, Rayshard Brooks, Tony McDade, and sadly, countless other victims of the systemic racism that permeates our society. We condemn police brutality and institutional racism in our justice system. We stand in solidarity with and strive to be a valuable resource for the Black community. As legal advocates, we recognize our privilege and obligation to fight racism and injustice. As people, we care about and are dedicated to pursuing ethical and fair treatment for all. The Law Center joins the worldwide call to end police violence, racism, and the structural inequality that disproportionately impacts Black people and other communities of color. As a result, the Law Center has launched the Advancing Racial Justice Initiative to strengthen our current efforts and commit to the following:
Continuous learning to better educate our staff, students, and board about bias, privilege, and racism toward black people and communities of color
Implementing structures that link Black and other students of color to the professional community and attorneys of color
Reviewing and updating our clinical curriculum to ensure culturally sensitive and competent content
Analyzing our service delivery model to increase outreach to and services for Black communities
Actively engaging in efforts within Santa Clara Law to advocate for and build a more inclusive, welcoming environment for students, faculty, and staff of color
Supporting the fight for racial justice outside of Santa Clara Law by partnering with other organizations in efforts to combat police brutality and racism
The Advancing Racial Justice initiative is developing specific plans, tasks with measurable goals, and a timeline to carry out these actions. There is much to be done. Black Lives Matter. Our hearts are open and we are listening.
---
WELCOME – ROMAE-ANNE AQUINO 2020 CINDY AVITIA IMMIGRATION JUSTICE SUMMER FELLOW!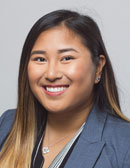 Rising 2L Romae-Anne Aquino is the recipient of the Cindy Avitia Immigration Justice Summer Fellowship, established in 2017 through a partnership between the Katharine & George Alexander Community Law Center and La Raza Lawyers of Santa Clara County Charitable Foundation. Romae-Anne will receive a $5,000 grant from the Foundation to work at the Law Center this summer. The goal of the 2020 Fellowship is to provide and expand legal assistance, education, and outreach for immigrant communities.
"Energy and persistence can conquer all things." Half a decade ago, these words outside the hospital room of my late grandmother instilled in me a passion and duty towards a more just society. Immigrant communities have long conquered systemic injustices, marginalization and legal barriers to critical rights throughout the world. As a woman of color and first-generation immigrant, I am prepared to continue the zealous and resilient fight for justice. I bear the hopes of my own ancestors, as well as the beloved Cindy Avitia, who all dreamed of a better future; one where their sacrifices were valued. I am eternally grateful to the Katharine & George Alexander Community Law Center and La Raza Lawyers of Santa Clara County Charitable Foundation for empowering me to be an enthusiastic advocate for underserved communities among such passionate people. As a Cindy Avitia Fellow, I will fiercely advocate for our comunidad, for our buong barangay, for our community." Romae-Anne Aquino '22
The fellowship is named in memory of Cindy Avitia '06, a long-time member of Santa Clara County La Raza Lawyers Association, graduate of Santa Clara Law, passionate advocate for immigrant rights, and former employee of the Katharine & George Alexander Community Law Center. The Law Center is grateful to the La Raza Lawyers of Santa Clara County Charitable Foundation for making this grant possible.
Contact Deborah Moss-West J.D. '94, dmosswest@scu.edu if you'd like to support a summer fellow in our office.
---
HEAR FROM 2020 GRADUATES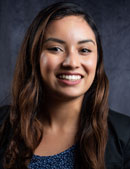 Ines Sosa '20
"My time at the Workers' Rights Clinic has been one of the highlights of my academic career at Santa Clara Law. The clinic gave me the opportunity to put into practice all the skills we learned in the classroom and apply it to working with the community. It was an eye-opening experience to interact with worker's here in Silicon Valley and realize that despite all the wealth that surrounds us, people are being taken advantage of everyday. I am grateful to have been able to participate in a clinic that seeks to find justice for all and recognizes that inequality has no place in the workplace. There is no feeling like knowing you were able to help someone in their time of need."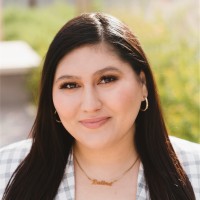 Keuren Parra Moreno '20
"I have worked in both the Consumer Rights program and the Immigration program at the Law Center. This clinic allowed me to take charge of a case like never before. From client interviews to settlement agreements, I got more exposure to direct practice than any other program in law school. In this clinic, I had my first client tell me that he enjoyed working with me and he knew I would make a great attorney. My passion in serving underrepresented communities was invigorated through this program. Learning from Scott Maurer and Lynette Parker was inspiring as they care so much for their clients. This program also gave me a sense of community as I met so many like-minded peers and mentors. Working at the Law Center will always be one of my favorite experiences because of the leadership skills, confidence, and friendships that I gained during my time there."
---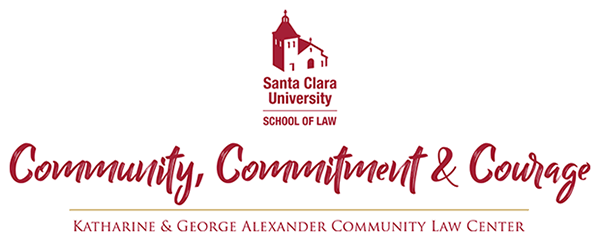 Celebrate the Law Center's commitment to teaching, advocacy, and service while recognizing those who make our work possible on Thursday, October 1, 2020 at 5:30 pm. Mark your calendars…More details coming soon.
---
YOUR VOLUNTEER AND FINANCIAL SUPPORT WILL HELP KGACLC:
Stay at the forefront of social justice issues, serving as a thought leader, consistent provider of legal services for low-income communities, and skill-builder for law students, in line with the University's Jesuit values
Facilitate educational opportunities and job prospects for Law Center students through mentoring
Launch a one-year fellowship program for graduating Law Center alumni to continue their work and commitment to social justice
Interested in volunteering or joining our Advisory Board? Contact Deborah Moss-West or Board Chair Delma Locke to learn more. We would like to hear from you.
---
Give to the Alexander
Community Law Center
Katharine & George Alexander Community Law Center
1030 The Alameda
San Jose, CA 95126
Phone: (408) 288-7030 | Fax: (408) 288-3581