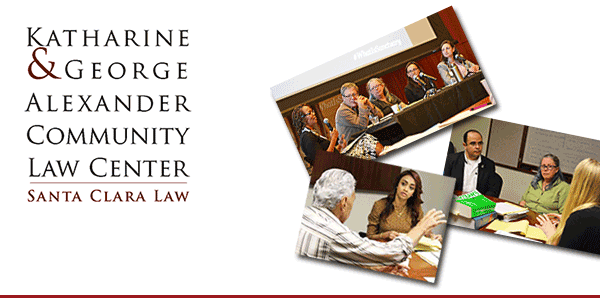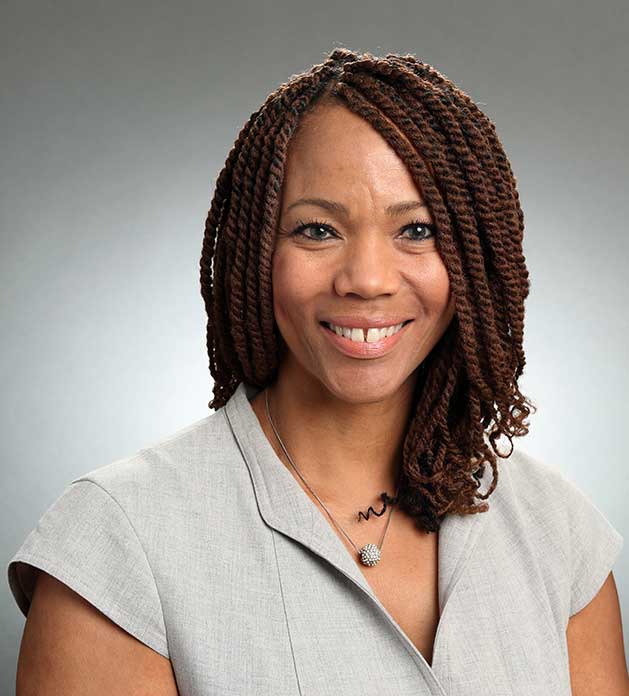 A WORD FROM THE EXECUTIVE DIRECTOR
For almost 25 years the Law Center has stood side by side with immigrant communities; educating law students and working in solidarity to advance the individual and collective rights of immigrants. In 2018 our immigration law practice helped over 100 individuals and families obtain DACA renewals, T and U visas, political asylum, permanent residence (green cards), and United States Citizenship. In addition, we participated in numerous trainings and community education and outreach events to inform THE community of immigrant rights and responsibilities. Despite challenging times, the resilience of our client community remains strong, even unstoppable.
The stories below provide a glimpse into some of the ways the Law Center and law school serves immigrant communities locally, across the country, and internationally. We hope our work inspires you to stand with us as we advocate for just, humane immigration policies. We need your support now more than ever.
Deborah Moss West '94
Executive Director
Let's stay connected – like us on Facebook.

---
EDUCATING THE WHOLE PERSON – SPRING IMMERSION TRIP TO THE BORDER
During Fall Semester 2018, Law Center Professor Lynette Parker and Professor Evangeline Abriel posted an announcement for a Spring Break service trip to the United States/Mexico border. Many Santa Clara University School of Law students responded, and nine students were selected for this first annual Spring Break Border service trip. With the generous support of several alumni, and after two full-days of trainings, Santa Clara Law students Quetzalli Haro, Osvaldo Hidalgo, Marili Iturbe Guadarrama, Thania Lopez, Sharon Morales, Keuren Parra, Linette Salcedo, Christina Santora, Joaquin Torres, and Professors Evangeline Abriel and Lynette Parker departed for Arizona. Their destinations were Tucson, Florence, and Eloy, and their mission was to assist the nonprofit Florence Immigration and Refugee Rights Project (FIRRP) with their legal services work on behalf of detained immigrant children and adults. Professor Pratheepan "Deep" Gulasekaram joined the Florence team later in the week. Read more.
| | | |
| --- | --- | --- |
| Evangeline Abriel | Lynette Parker | Pratheepan "Deep" Gulasekaram |
---
FROM HUMAN TRAFFICKING SURVIVOR TO U.S. CITIZEN
The Law Center is one of the first and few nonprofit agencies in northern California to represent survivors of human trafficking. For more than 15 years, we've assisted close to 150 human trafficking survivors with legal services, specifically with immigration and worker's rights issues. Law students assist trafficking survivors obtain the tools needed to rebuild their lives including reunification with family and obtaining legal immigration status, work authorization, and wages owed to them. For some of our original trafficked immigration clients, the Law Center has assisted first with a T Visa, then adjustment to permanent residence (green card), and now citizenship. The human trafficking work can be a long, complex road, taking 9-10 years. But for survivors, rebuilding their lives while working toward U.S. citizenship provides a sense of profound accomplishment. Through an agency and the FBI's investigation one such client found her way to the Law Center in 2007. Ms. B had been trafficked into the United States. "When I got here I was alone…at the border, they (the traffickers) took all my papers so I had nothing that identified me. It was an awful feeling." The Law Center staff and students worked with Ms. B. to first apply for a T Visa, and then for her green card/permanent residence. The Law Center filed for and accompanied Ms. B to her naturalization appointment, and in 2018, all celebrated as Ms. B became a United States Citizen.
Today Ms. B. is not the same person who arrived over 10 years ago. "The Law Center always encouraged me to go to school, learn English, to help myself and have a better future. Once I got my visa I had an identity, I felt free and confident to move around, go out, and get a job." Ms. B now volunteers with her parish when they have workshops and assists people in situations like hers. She is in school with the goal to continually learn, improve, and help others. Ms. B's story is just one of the many reasons the Law Center presses on.
"Clients come to us scared and overwhelmed. The legal assistance we provide replaces those feelings with hope, freedom, and brand new opportunities. Being able to help people when they are most vulnerable is truly a blessing," says Law Center Paralegal Margarita Sandoval.
---
INTERNATIONAL HUMAN RIGHTS IMPLICATIONS OF U.S. IMMIGRATION POLICY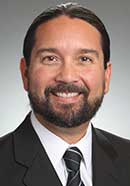 Professor Francisco Rivera discussed the international human rights implications of U.S. immigration policy at a symposium organized by the Santa Clara Journal of International Law titled "Immigration Under the Trump Administration." Professor Rivera, along with Lisa Reinsberg (Executive Director of the International Justice Resource Center) and Santa Clara Law students Christina Santora and Heather Fuchs, described the international human rights legal framework that is applicable to the U.S. in the context of immigration, and provided an overview of the international monitoring bodies that have expressed concerns about U.S. immigration policy recently.
Professor Rivera and the other panelists also discussed the ways in which U.S. lawyers and advocates can engage with such international bodies to highlight human rights violations in U.S. immigration practices and policies. Specifically, the panelists highlighted the work of Santa Clara Law's International Human Rights Clinic in addressing how the "zero tolerance" immigration policy of the Trump administration amounts to torture, and how the U.S. is failing to provide adequate oversight to prevent human rights violations in private immigration detention centers – including violations of the rights to life, access to health care, and the prohibition of forced labor.
---
The Katharine & George Alexander Community Law Center has the unique opportunity of educating law students to be social justice advocates while serving the legal needs of the low-income in the areas of consumer law, workers' rights, and immigration. Through educational workshops, advice clinics, and direct legal representation, KGACLC serves over 1,000 clients annually. Partner in efforts to advance KGACLC's mission and celebrate 25 years of excellence in teaching, service and advocacy. Save the date for our Anniversary Celebration on Saturday, October 5, 2019.
Are you an alum interested in volunteering or serving on the Law Center Advisory Board? Contact Deborah Moss-West, dmosswest@scu.edu.
---
Give to the Alexander
Community Law Center
Katharine & George Alexander Community Law Center
1030 The Alameda
San Jose, CA 95126
Phone: (408) 288-7030 | Fax: (408) 288-3581