A Word from the Executive Director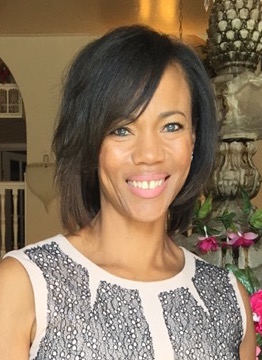 Through our legal services work, we witness first-hand the drastic and sometimes devastating effects of the emerging rules and regulations, particularly in immigration law. We see the uncertainty and the fear that the current climate is instilling in our clients. We also witness great acts of solidarity, compassion and activism – the very essence of our humanity and our tradition of service. Thus, we are in the unique position of being an outpost of support and hope for our clients while drawing inspiration from their lives, their struggles, their resilience, and their dreams. The stories below highlight the many ways in which our students, staff, volunteers, and our larger community continue to rise during these challenging times. We hope the stories inspire you to rise with us – we need your support now more than ever.
Deborah Moss West
Executive Director
---
From the School of Engineering to the School of Law, Solidarity Rings Loud on the Santa Clara Campus
In late January of this year, as protests took place across the country in response to the first set of immigration executive orders, a different type of activism was taking place at Santa Clara University. Emails crisscrossed the campus, many expressing solidarity and support for SCU's students and scholars affected by the orders; others  mobilizing resources, legal or otherwise, to assist those in need; still others throughout the University reaffirming Santa Clara's commitment  to inclusion and respect for people of all traditions, orientations, gender, and legal status. But among the many supportive emails received by the Alexander Community Law Center, one truly exemplified Santa Clara's proactive solidarity. School of Engineering associate professor Ahmed Amer wrote to the Law Center's Immigration Supervising Attorney, Professor Lynette Parker, whom he had met a few years ago during an immersion trip to El Salvador. His was a resolute offer: how could he help serve the Law Center's clients now?  On the email he copied friends and other members of the El Salvador delegation who had forged a strong bond thanks to their shared Central American experience. Soon, law professors Evangeline Abriel and Francisco Rivera, from the delegation,  and others, like the Law Center's Workers' Rights Supervising Attorney Ruth Silver Taube, and former law center students Haydee Dominguez and Vanesa Echeverestes had joined forces with one particular purpose: to help provide a measure of stability for migrant families in the midst of a rapidly-changing political environment.  On February 7, Professor Parker trained  the group to fill out immigration forms, prepare short declarations and gather supporting documents on behalf of clients (victims of human trafficking who have received T-visas) seeking to file for permanent residence.
Working closely with Professor Parker and her legal assistant Margarita Sandoval, each volunteer works with two to three clients, generously giving hours of work during their appointments at the Law Center.
 "Through this amazing group, our aim is to help our clients obtain, as quickly as possible, a more permanent legal status; thus the need to convert T-visa holders to permanent residents.  We simply want these families to have the security to continue to build their lives in this country through their jobs, churches, schools, and their communities," says Professor Parker.
Professor Amer is working with a client from Southeast Asia who was hired as a temporary worker by a fraudulent contracting agency. Upon his arrival in the United States, he was forced to work indefinitely to pay back the exorbitant hiring fee to the agency, thus becoming yet another victim of human trafficking. "Working with my amazing law school colleagues to serve the Law Center's clients is truly a privilege. I am impressed by the warmth of my clients and by the humility and dedication of my colleagues to make this world a better place during these difficult times," says professor Amer.
---
Rallied by Santa Clara Law Students, the City of San Jose Shows up to Build a Bridge to Justice
In one of the most extensive displays of solidarity with the local immigrant community, more than 50 Santa Clara Law students met on Sunday, February 19, at the Sacred Heart of Jesus Parish, in San José, to provide legal information and referral to over 250 families. Half forum, half immigration clinic, the four-hour event was a joint effort that brought together city officials and representatives, church leaders, students, volunteers and faculty and staff of the Alexander Community Law Center.
Intended to "address the fears and concerns that many in the community have as a result of the new administration," the forum included presentations from members of the City Council and the Board of Supervisors, the San Jose Chief of Police, the District State Assemblymember, the District Attorney and the Bishop of San Jose. During the clinic, immigration attorneys and advocates provided one-on-one consultations to 32 individuals, free of charge.  While many received referrals and information about their particular situation, everyone learned about their basic rights, the need for a family-readiness plan, and the ability to spot offers of fraudulent immigration services.
Third-year student Carlos Barba and second-year student Maya Younes, President and Vice-President of the La Raza Law Student Association, respectively, spearheaded this event with overwhelming support of their organization and the larger law student body. "We also wanted to provide a space for learning and professional development to our fellow-students. But the most important thing about this amazing event was the sense of hope, empowerment and solidarity that we created as a community for the times ahead," says Carlos.
---
Save the Date: October 7, 2017
Let's pause to recognize our collective social justice work on Saturday, October 7 at the Hotel Valencia.
More information to come.
---
Where are they now?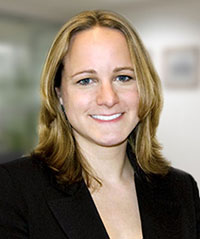 Karen Schulz '10, Former Immigration Student, Builds a Dream from the Ground Up
By the time Karen Schulz graduated from Santa Clara Law in 2010, the idea to establish her own non-profit was already taking shape.  She wanted to provide low or no-cost immigration services, preferably in the historically under-served communities in the southern part of Santa Clara County and the neighboring San Benito and Monterey counties. Having taken the clinical courses in the Law Center's immigration unit, Karen knew that the need was real.  Today, Karen is President and Managing Attorney of the Step Forward Foundation which, true to her plan, she established soon after graduation.  Based in Morgan Hill, Step Forward provides pro bono and low-cost immigration and family law services to victims of domestic violence, sexual assault, and human trafficking, as well as general immigration cases.  The four-person staff currently offers an average of 200 consultations annually and manages about 250 pending and active cases involving full representation in VAWA, U Visa, T Visa, asylum, and family-based immigration petitions. Approximately 75% of these clients are women, 81% are Spanish monolingual, and 91% identify as Hispanic. Step Forward also contracts with an attorney Of Counsel to handle divorce, custody, and other family law matters for victims of domestic violence.
In spite of the heavy case load and the never-ending search for grants and financial support, Karen still finds time to volunteer in some of the Law Center immigration clinics as a supervising attorney. "The Law Center provided me with the opportunity to learn how to practice in the real world, and I fell in love with this area. I never cease to learn new things from Prof. Parker in this extremely complex and increasingly adversarial field, and I still value her guidance and friendship."
Karen is married to Brandon, and they're both the proud parents of Evelyn, their 12-month old daughter.
---
Katharine & George Alexander Community Law Center
1030 The Alameda
San Jose, CA 95126
Phone: (408) 288-7030 | Fax: (408) 288-3581