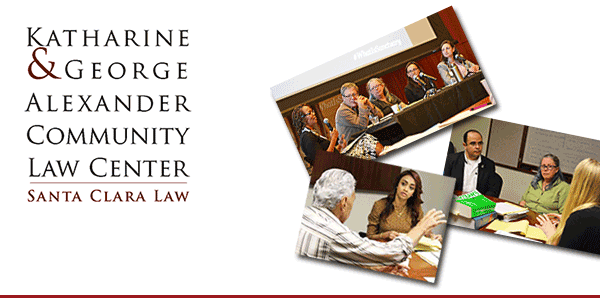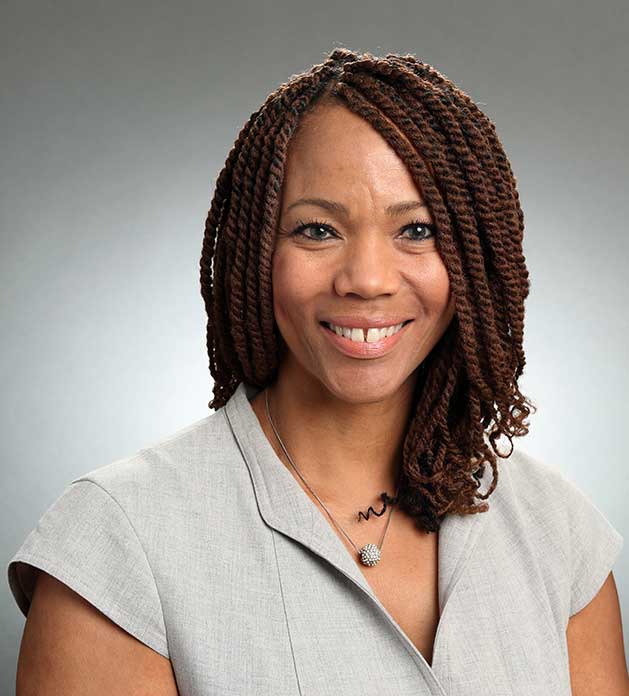 A WORD FROM THE EXECUTIVE DIRECTOR
2019 is special as the Katharine & George Alexander Community Law Center celebrates 25 years of teaching, advocacy, and service.
The Law Center is a shining example of what a courageous, committed, law school community can achieve. We began in 1993 as a volunteer effort of the La Raza Law Student Association to help day laborers collect wages they were due. Based on the documented need and the students' success, the program received grant support to provide a full range of employment and immigration services in the fall of 1994; consumer protection was added in 2001. We are quite grateful to the Founders who saw it as their duty to use their legal skills and resources to help others.
Today, the Law Center is blessed each semester with a new group of students who bring talent, hope, and inspiration. See below stories about the important work of the consumer law practice along with the "Consumer Corner", where Clinical Professor Scott Maurer shares about debt-buyer companies.
Please join us for the 25th Anniversary Celebration, "Community, Commitment & Courage," on Saturday, October 5th at the beautiful Rotary Summit Center Rooftop. In these challenging times, it helps to pause, gather together, and give thanks for the privilege of working with community to advance justice. I look forward to seeing you there!
Deborah Moss West JD '94
Executive Director
Please consider making a gift to keep our programs strong.

---
JOIN THE 25th ANNIVERSARY CELEBRATION
ON SATURDAY, OCTOBER 5th
Rotary Summit Center
88 S. 4th Street, 7th floor
San Jose, CA
5:30 – 8:30 pm
This year's theme "Community, Commitment & Courage" recognizes the incredible strength of our client community and those who tirelessly advocate on their behalf. We will salute our own – founders, students, faculty, staff, clients, community, you! Come reminisce, dance, mix-mingle, and Celebrate 25 years of teaching, advocacy and service. Read more.
For additional information or for sponsorship opportunities,
contact Dianne Blakely.
---
ADVANCING CONSUMER RIGHTS
The Consumer Practice provides free legal services for low-income individuals who have been victimized as consumers and debtors by unfair business practices and fraud. Consumers access services through our community education workshops, the weekly Consumer Courthouse Clinic held at the Santa Clara County Superior Court, or through direct representation.
Working under the supervision of attorneys, the law students help give voice to those intimidated by the legal system and in many cases, reach amicable solutions. However, the Law Center also helps consumers advance their rights with businesses and individuals who are at times threatening and unscrupulous. The two stories that follow illustrate the complexity of such consumer law matters.
Law Center Students Obtain Judgment
Against Immigration Consultants
Miss U was a teenager when she received her DACA (Deferred Authorization for Childhood Arrivals) status. With DACA status, Miss U was excited to receive work authorization and she began two part-time jobs while still in high school. Still, Miss U and her parents remained concerned that the DACA program might end, and were hopeful of finding a way to obtain permanent residence and/or citizenship for Miss U.
A few years ago, Miss U's mother visited a tax preparer who represented that she was an attorney. In fact the person was an immigration consultant with no formal training in US immigration law. The consultant introduced Ms. U's parents to another consultant and to a disbarred immigration attorney. The consultants convinced the family that Ms. U was eligible for a green card. They also provided incorrect information which resulted in Miss U returning to Mexico and in desperate need of assistance. Ms. U's parents then found a reputable immigration attorney in the form of Gam Galindo '14, Law Center alum. Mr. Galindo properly advised Miss U and devised a strategy that ultimately allowed Miss U to reenter the country.
The family then retained Mr. Galindo and the Law Center to represent them in a civil suit against the immigration consultants. Jaymi Salisbury '19 played a crucial role in the case, deposing two of the immigration consultants. Ms. Sam King '20 handled much of the written discovery. Jaymi and Sam helped represent the U family at a mandatory settlement conference. Facing a hopeless trial, the consultants stipulated to a substantial judgment.
The Law Center's work serves as a deterrent to future fraudulent activities.
---
Law Center Students Teach Credit Card Company a Lesson in Setoff
Years before coming to the Law Center Mr. X fell behind on his credit card payments. A credit card company began placing a series of harassing phone calls to Mr. X and his wife. The credit card company went so far as to threaten Mrs. X with arrest. Mr. and Mrs. X sent the company a 'cease communications' letter, which finally caused the barrage of phone calls to stop. Two years later the credit card company sued Mr. X, who then sought advice at the Law Center Courthouse Clinic.
Unfortunately the statute of limitations for Mr. X's harassment claim expired one year after the last call, and had already expired when he came to the Courthouse Clinic. Fortunately California law (California Code of Civil Procedure §431.70) allows defendants to raise expired claims as a defense to a plaintiff's claims. Several Law Center students worked on the case, honing the legal skills they learned in the classroom while also learning how to engage with and serve the Law Center's client community.
Law Center student Alex Chaboya '20 prepared an answer for Mr. X and handed the case off to Margaret Nguyen '20 and Kyle Schiffman '20, who propounded discovery about the harassing phone calls. The credit card company objected to the discovery on relevance grounds and refused to answer it. Margaret and Kyle made numerous attempts to meet and confer with the company's counsel, but were ultimately forced to file a motion to compel. The court ordered the company to respond to the discovery, and it also awarded monetary sanctions to the Law Center. After the court's order, the credit card company dismissed the case against Mr. X.
"The Law Center keeps me grounded. Being at the clinic, working with the staff, and serving the Santa Clara community reminds me why I chose to attend law school, encourages me to work harder, and helps me to not take this period of my life for granted." Margaret Nguyen
---
CONSUMER CORNER –
CLINICAL PROFESSOR SCOTT MAURER
The Debt Settlement Industry…a Scam?
Debt Settlement Companies (DSCs) tell their prospective customers that their services can cut credit card debts in half. DSC's often tout that they are 'experienced negotiators' that have 'developed relationships' with creditors.
How Debt Settlement Works (or Doesn't Work)
DSCs tell their customers to simply stop paying their creditors and to make one monthly payment into a settlement account instead. This has an extremely negative effect on the consumers' credit scores. All DSC contracts require consumers to set up a separate bank account with which to fund settlements, even though there is no legitimate need for a separate account. The accounts are held by non-traditional banks that charge excessive fees that are likely split with the DSCs. DSCs sometimes misleadingly call this approach 'consolidation'. The contracts often give the DSCs the right to take some or all of the first few payments a consumer makes into the settlement account as 'advanced fees'.
Some banks refuse to do business with DSCs. Others appear to sue more quickly when they learn a consumer has entered into a DSC plan. About 70% of consumer-defendants who seek assistance at the Law Center's Consumer Courthouse Clinic had fallen behind on their credit cards because of their DSC plans. Many are sued within two to three months of having made their last payment. Many consumer-defendants spend hundreds of dollars on court costs and attorneys fees, hoping to stave off a judgment and wage garnishment. This makes it impossible for the consumers to fund a settlement account. Many consumers therefore get no benefit from entering into DSC plans and many who do so see their credit scores plummet. DSCs do sometimes settle one or two accounts for half the principal balance (typically the smallest ones), but they charge consumers 50% of the amount saved. That means most consumers who do settle accounts save just 25%. We know of many first-time consumer litigants who have negotiated settlements of at least 25% on their own. In short, what value do DSCs provide?
---
WHERE ARE THEY NOW?
The Law Center is pleased to welcome two new Santa Clara Law alums to the Advisory Board:
Laura Best LaPorte JD '80
Founder at Best Medicare Solution
LinkedIn
Laura Best LaPorte has a rich labor and employment law background, including employment discrimination and wrongful discharge litigation, wage and hour matters, and training and counseling of employers and employees. As founder of Best Medicare Solution, Laura advises and consults with clients new to Medicare because of disability or aging into the system. Her goal is to simplify the process of choosing coverage options to fit specific health care needs.
In recent years, Laura has devoted much of her time to enhancing Santa Clara Law students learning and service opportunities. As a member of Public Interest and Social Justice Law Board she helps raise funds and distribute summer grants for law student summer legal work. Additionally, she administers the Pro Bono Placement Project that matches law students to academic year public interest volunteer opportunities. Laura is active in her community serving on several boards including past president of the Santa Cruz Museum of Art & History.
---
Kevin M. Osborne JD '07
The Arns Law Firm
LinkedIn
Kevin Osborne is an experienced civil litigation attorney with the Arns Law Firm in San Francisco. He has a broad practice including construction injury, workers' compensation, wage & hour, personal injury, consumer law, elder abuse, and privacy class action. Kevin has litigated multiple seven-figure civil trials and arbitrations. He has represented the United States in a trial for the major crimes division of the US Attorney's Office. He represents many of the firm's Spanish-speaking clients. Kevin has received numerous awards including in 2019, Top 100 Civil Plaintiff Lawyers – The National Trial Lawyers.
Kevin credits the Law Center as the first step in his career toward practicing public interest law. Kevin expressed, "The work I do now is a derivative of my work as a Law Center student. I would love to be involved in helping today's students take similar first steps in a meaningful career."
Welcome Laura and Kevin!
Interested in volunteering or joining our Advisory Board? Contact Deborah Moss-West or Board Chair Delma Locke to learn more. We'd like to hear from you.
---
Give to the Alexander
Community Law Center
Katharine & George Alexander Community Law Center
1030 The Alameda
San Jose, CA 95126
Phone: (408) 288-7030 | Fax: (408) 288-3581